How to Use Water to Work Through Stressful Times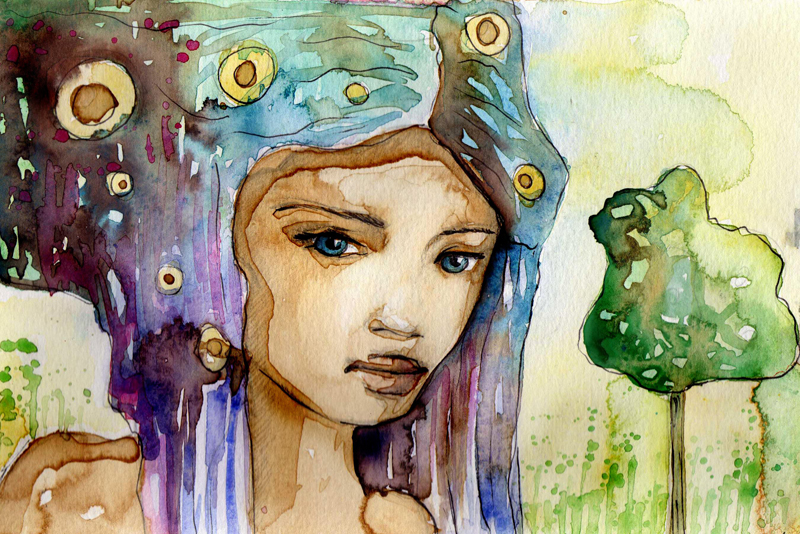 Using water to work through stressful times is nothing new. From swimming to saunas, water in some form, has been used to help calm ones being. Some would say it's magic. If you're looking for a way to relax and go with the flow, water can and has been used as an aid.
Using Your Bathroom as Your Haven
You can create your own form of water magic by using your bath tub to work through stressful times. Your bath and your bathroom can become your oasis. It's a tranquil space that's always available to you whenever you feel you need it.
Long before the shower existed in homes, there were bathtubs. Bath's have been used to heal the body and the spirit. Your bath tub is the perfect place to wash away not only dirt but negative energies as well. A bath can help soothe and re-balance your body.
Water is often seen as a healing property. It's been known to bring calm to an anxious body. The bath is also known to help soothe away anxieties and help take you into a more relaxed state.
Enhance Your Bath With Essential Oils
Since essential oils do not always dissolve in water, mixing them with salts, honey or vegetable oils will allow them to be dispersed in your water.
Two essential oils to consider for your bath are:
Lavender - It's often referred to as the calming and relaxing oil. It's been known to bring highly emotional people under control.
Marjoram is just as, if not far more relaxing the lavender. It's actually been used as a sedative and can cause drowsiness. So careful when using it.
Four, no more than five drops of marjoram and 10 drops of lavender, is sure to help you slow down and enjoy your relaxing bath. Add these drops to a bath salt blend and drop a cup full into your tub.
Soft music and candles will enhance your bathroom oasis.
Using water ...
Another way to use water to work your way through stressful times is to visit the beach. There's nothing like an ocean breeze and walking on the edge of water and sand. Tuning into the sound of the water and feeling it rush up on your feet is invigorating and calming at the same time.
It doesn't have to be an ocean. Find a body of water that allows you to sit and enjoy it or the ability to walk adjacent to it. You'll be surprised at how good it feels when working through anxiety and stressful times.
That's it for this week. Share your bath rituals and water outings with us in the Ethnic Beauty forum.
Until next time,
Juliette's Website
Nyraju Skin Care


Related Articles
Editor's Picks Articles
Top Ten Articles
Previous Features
Site Map





Content copyright © 2021 by Juliette Samuel. All rights reserved.
This content was written by Juliette Samuel. If you wish to use this content in any manner, you need written permission. Contact Juliette Samuel for details.